Congratulations to Raleigh GoalFriend Maddy Marasciulo for her unwavering and fearless commitment to her work! We chose to recognize Maddy for her global outreach and efforts to empower women worldwide. You go, Maddy!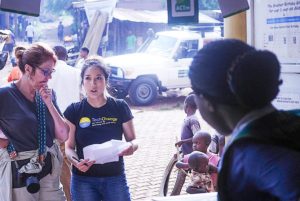 What is your lifetime achievement goal?
My professional and personal passion has focused on ensuring children and women in low income countries have access to healthcare and health education. I have trained over 5000 global health workers worldwide who have gone on to train other health workers.
For communities to thrive and prosper, it is vital that opportunities, resources and decisions are equitably distributed. Females make up more than 50% of the global population, yet most women are disenfranchised, unempowered and unable to get an education or make health care decisions for themselves and their family.
My lifetime achievement goal is to be a role model for my two daughters by playing a critical role in a women's global leadership task force which will contribute to female empowerment, equal pay, and political leadership. I want to be a champion of equal access to health and education, civil and human rights, and help to reduce the burden of poverty among women.
Your secret to success in 3 sentences:
• Believe passionately in your potential to become and do anything!
• Be tenacious and don't accept 'no,' 'you can't' or 'impossible' as an answer.
• Be resolute and intrepid when asking for better pay.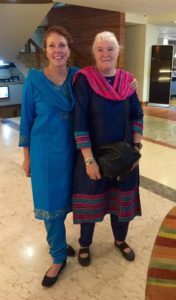 More women should …
Help other women to come together to become empowered and to believe in their potential to achieve their goals. We need to lead, participate and contribute to organizations that raise awareness and advocate for change. In the most recent Global Gender Gap Report, the US ranks 28th out of 145 countries in equality for women; 60th among 136 countries in women's political empowerment (behind India, China, and Uganda); and despite representing more than 50% of professional-level jobs, women lead only 4.6% of the Fortune 500 companies. Women can begin by contributing to improve global literacy and access to education for women and girls. According to UNICEFn, early half a billion women worldwide cannot read and 62 million girls are denied an education.
"Female empowerment is achieved when women and girls acquire the power to act freely, exercise their rights, and fulfill their potential as full and equal members of society."

-USAID Gender Equality and Female Empowerment Policy
How has GoalFriends complemented your success?
GoalFriends is a community platform which brings women together to share and learn from each other. GoalFriends has allowed me to develop friendships with resilient, brilliant, compassionate and powerful women outside of my profession. The success and passion of my GoalFriends is a continual inspiration of what is good and possible in this world.
GoalFriends has also allowed me to develop some of the chapters in the workbooks; but more importantly to participate and witness the growth and bond that develops from women coming together in a safe place to share the outcome of the exercises, what empowers them. I continue to be impressed with the immense support GoalFriends give each other in times joy and despair. GoalFriends has strengthened my belief in the power and potential of women when they come together for a common purpose. My global goal is to help GoalFriends reach one million women worldwide. We truly can do anything!!!!