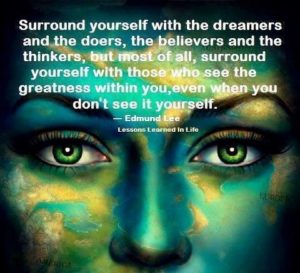 I recently read an article in Money magazine on why saving money is so hard.  The article featured an interview with Sendhil Mullainathan, Professor of Economics at Harvard University.  Mullainathan explains that lack of saving comes from lack of attention — what he calls scarcity of attention.
We're so wrapped up in our current expenses that our attention to future savings is not top of mind.
I can relate.  Many of us are just "making do" or "hunkering down" until we see a solid light out of the recession.
Mullainathan says that when we're in this mindset "we are actually becoming less productive, less intelligent, with lower self-control."  He says we're "hurting our mental capacity" when we're short on cash.
So, how do we get out of this mindset?
I gathered two actions from Mullainathan – both require goal setting.
Pay yourself first. We've heard this for years, but are we doing it, especially in a recession?  Make it a goal to dedicate a percentage of your paycheck to automatically transfer into a savings account, 401K, whatever. This action takes away the burden to remember to save each month.
Go to FutureMe.org and write yourself reminder emails to be delivered in the future. For example,
You usually get a tax refund.  Email yourself in March to put that money toward your credit card debt.  Take away the urge to go shopping.
Your annual salary increase comes in the New Year, so email yourself a reminder to increase your automatic savings draft by the same percentage.
Capture photos of your future life and things you'd like to purchase. Periodically email them to remind yourself of what you're working toward. Again, this helps tame those urges to go shopping without a plan.
These two actions will give you the necessary attention to not only achieve your goal of saving money but also contribute to your productivity and self-control.  And, Mullainathan says, by adding pictures to your monthly reminders, you'll be 16% more likely to save. He says, "[People] do even better when they can picture a goal."
With goal setting and a few automated monthly actions, we'll take control of our fiscal awareness, increase productivity, and help secure that financial future we have in mind.
Money, The Big Question: Why Is Saving So Hard?, Susie Poppick, December 2013.